Werner Richard Schmidt
1927 - 2021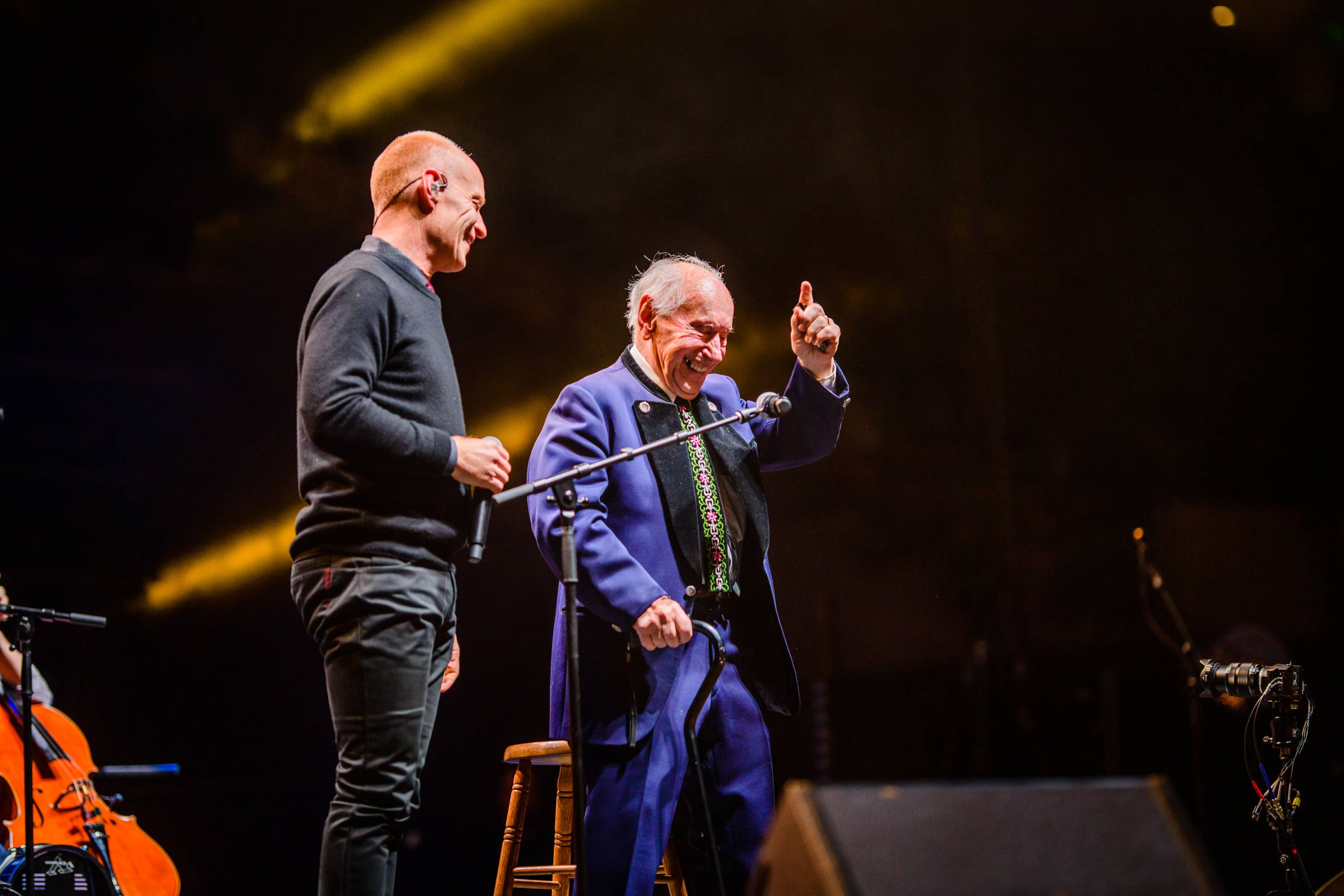 Werner was born on September 20, 1927 to Alfred Schmidt and Anne Noujoks in Hamburg, Germany. He passed through the veil to a joyous reunion with many family members on October 16, 2021 - the same date as his granddaughter Annie, who passed away five years previously. He was preceded in death by his parents, eleven siblings, son and daughter-in-law, Vernon and Anne Schmidt, daughter and son-in-law Rose Anne and Bill Pingree, and granddaughters Shaina and Annie Schmidt. He is survived by daughter, Sonya Bowman, and sons, Ralph and Jon Schmidt (Michelle Anderegg Schmidt), grandchildren, Tom, Katie (Mike Vredenburg), and Jonathon Schmidt, Jennifer Pingree Baxter (Peter Baxter) and Mark Pingree, Max, Alec, and Jake Bowman (Leeza Borysiuk), Jason Sommer, Marissa Schmidt, Spencer, Jonny (Kaydee Weaver Schmidt), Chris (Emma Burnett Schmidt), and Sarah Schmidt. Great grand- children include Vern Vredenburg, Abby, Adam and James Baxter, Oliver Bowman, Auria Brownfield, and Zion Schmidt.

Werner was always a kind and sensitive spirit. As a young boy he liked to play with and care for dolls. That loving and caring disposition carried into his adult life as he was the one to get up with his children when they were young and woke up in the night. As a young boy growing up in Germany in the 1930's and 40's, Werner was required to join the Hitler Youth. Even though the program was touted as a glorified "boy scouts", Werner strongly disliked the program and did his best to get kicked out three times. Each time he was required to return though. In 1945, at the age of 17, Werner was drafted into the Wehrmacht and trained to be a Tiger Tank driver. Thankfully the war ended soon thereafter with minimal trauma to young Werner. He was captured by the British and became a prisoner of war and taken to a camp in Belgium. During the year that Werner was a prisoner of war, he often became weary and discouraged at the inappropriate talk among the fellow prisoners, so he decided to do what he could to change the atmosphere in the camp. He joined a choir among his fellow prisoners and they spent hours practicing and singing together their beloved German folk songs. He also developed the skill of telling clean jokes, and whenever someone began telling a dirty joke, Werner quickly took up the airtime with a joke that was clean.
Upon return to civilian life, Werner served a mission in the West-German mission for The Church of Jesus Christ of Latter-day Saints, headquartered in Frankfurt. His assignment was to try to round up members of the church that had become displaced during the war and reorganize branches with priesthood leadership. In one area he was assigned to find a previous priesthood leader by the name of Dietrich. Other than a general direction, he had no information as to where this man and his family were. One morning he woke determined to ask for the Lord's help to find this family. He felt guided to get on a train which he rode until he felt impressed to get off. He next felt prompted to get on a bus. He took the bus until he felt he should get off. Upon exiting the bus, he asked a man standing by if he knew of a family named Dietrich. The man pointed to a house down the street and Werner was able to find the man and his family. This experience was indicative of the faith that Werner had and lived by and tried to instill in his children.

After his mission Werner married Lieselotte (Lottie) Johanna Magdalena Pruess on September 10, 1949. Together they immigrated to the United States and united with other German saints in the Salt Lake valley. They had five children, Vernon, Rose Anne, Sonya, Ralph David, and Jon. Although Werner provided a humble living for his family with his knife sharpening business, where they also sold quality German cutlery, he and Lieselotte did their best to instill within their children a love for classical music and provided musical training for them. In addition to providing technical training, Werner desired to instill within his children the mindset that music is a gift from God, with the purpose of bringing joy and comfort to God's children, and that it should be performed with that purpose in mind. He would always remind his children that they should focus on the Spirit and how music made them feel when they listened, performed, or experienced music in any form. Werner demonstrated the importance of music and its purpose with his talent on the harmonica as he invited the Spirit to many family gatherings with his playing. He was even able to share this gift with larger audiences by playing with his son, Jon, at Christmas performances.

Werner had a great love for German art songs, which he enjoyed singing while being accompanied by his daughter Rose Anne. The premature deaths of this daughter Rose Anne, along with his son and daughter in law, Vernon and Anne, were heart breaking tragedies in Werner's life. Only his faith in Jesus Christ and belief in the resurrection were able to soften his heartache. He and Lottie did their very best to help raise the grandchildren that were left without parents.

One way Werner was able to express his great love for music was through leading choirs. When he was just eight years old, he was asked to lead the choir in his school class. He spent many happy years leading the German Chorus Harmonie in Salt Lake City, and in his later years leading hymns in his local congregation on Sundays. Werner served another mission to Germany with his wife during the years of 1993-1994, where they routinely visited rest homes and brought great joy to the residents by singing German folk songs with the residents. Later in life, when Werner was 74, he was surprisingly called to serve as Bishop of his local ward, where he often testified that the Lord helped him in every way to be able to serve in the capacity as Bishop at that age.

Giving priesthood blessings was one of Werner's greatest gifts. Werner's humility gave him the ability to hear the voice of the Lord as he used his priesthood to call down blessings from heaven upon those whom he was blessing. He gave several blessings of healing that had remarkable and life changing outcomes. Werner was a true patriarch to his family in every sense, leading his family humbly in faith and love. He was small of stature but a spiritual giant to all who knew him. He will be deeply missed, but we rejoice with him at his reunion with so many family members already beyond the veil.

A viewing will be held previous to the services on Friday October 22 from 9-10:30 am at the church building located at 1889 South 1700 East. The funeral services will begin at 11:00am
A zoom link is provided for those wishing to view the service remotely.
Meeting ID: 974 3047 1872
Passcode: 979364