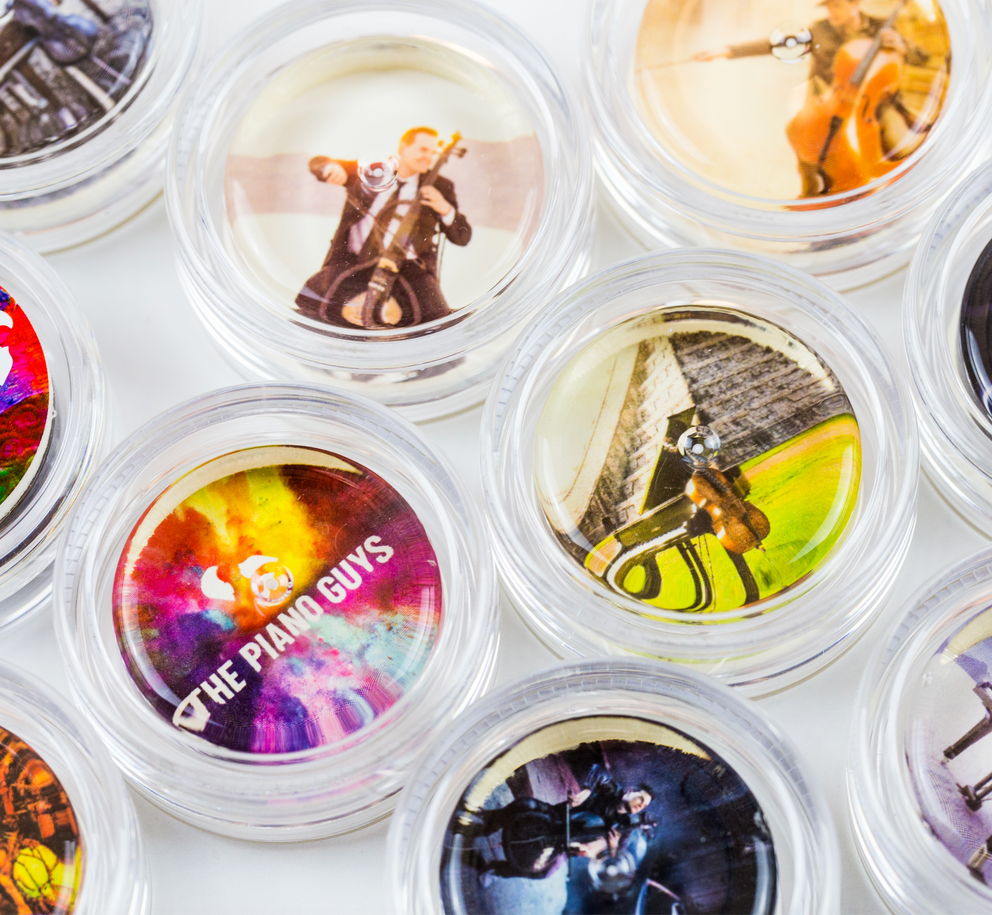 The Piano Guys Magic Rosin
$16.95
Get the most out of your stringed instrument with Magic Rosin from The Piano Guys! Magic Rosin can be used for violin, viola, cello and bass. Handmade in the USA. The rosin cake is completely clear, the image printed on the bottom of the canister can be seen through the rosin - just like magic! Although, over time as the rosin is applied to the bow it may be possible to only see the image through the rosin from certain angles - it's a fun way to make a statement while using a great product.   The Piano Guys choose to use the clear 3G and Ultra rosin cakes since it has a great grip without leaving excessive unwanted residue.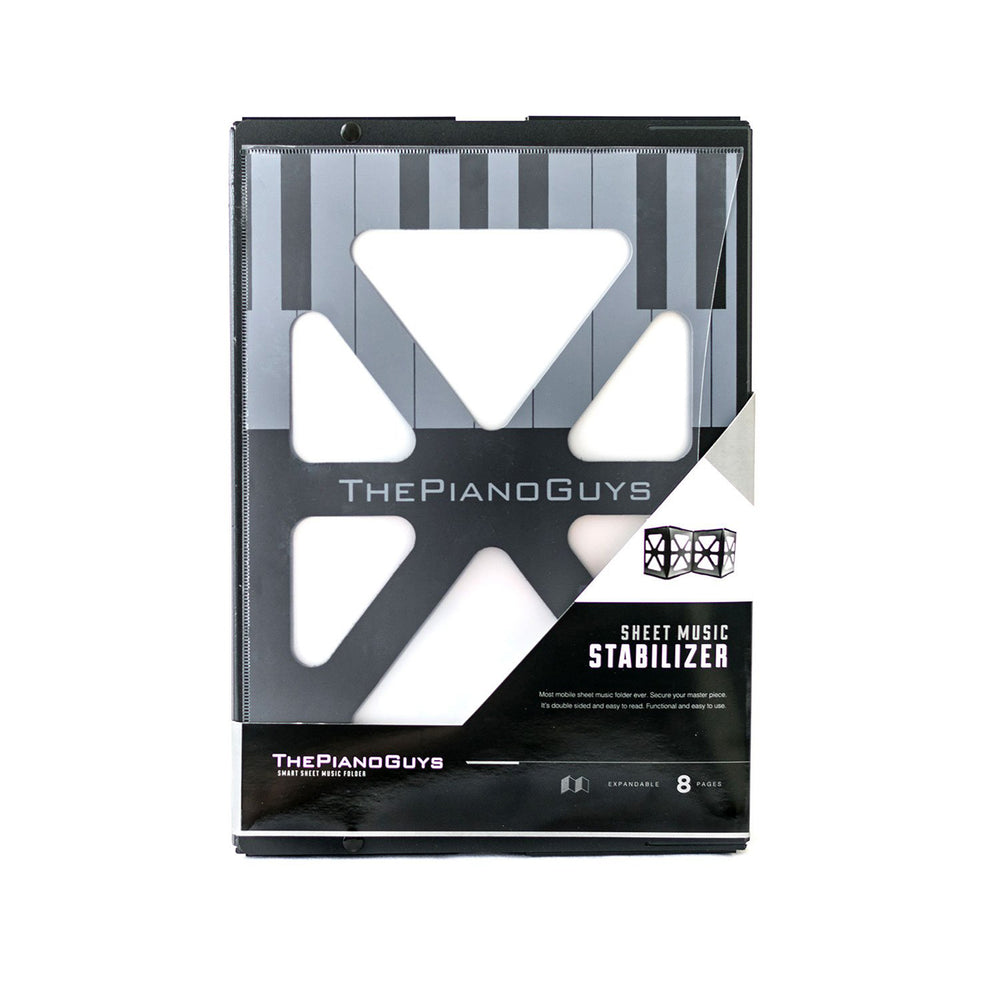 TPG Smart Sheet Music Stabilizer
$24.95
TPG Smart Sheet Music Stabilizer Your big moment is about to arrive. Whether you're rehearsing for your vital recital, or just busking on a busy street corner, this stabilizer will secure, protect and organize your sheet music on your stand or piano music rack so your passion shines through your performance. You've worked hard and deserve to bask in the moment. The Piano Guys Smart Sheet Music Stabilizer will ensure your sheet music doesn't get in the way of your encore. Patent pending collapsible/expandable design Holds up to 8 sheets of music- 4 on each side Anti-breeze, steady on your music stand Easy to use for all instruments and all abilities Sliding lock mechanism hold panels rigid Reduce unnecessary page turns Snap-buttons to close for easy storage Perfect for outdoor performance Ever witnessed someone fumbling their sheet music or page turning constantly? Even worse, have you been that person? Reduce unnecessary page turns and the stress of performance-play your piece with confidence wherever you go. We worry about the standing so you can worry about the ovation.