Steven Sharp Nelson is an award-winning, Billboard-charting, YouTube rock star (in a cellist sort of way). His passion for music is palpable. His music invites people in – people from all different walks of life and tastes. He has inspired millions through his music, awakening a new-found love for the cello or classical music, rekindling a forgotten passion, or showing, by example, how to simply smile in order to enjoy life more fully.
Steven plays many instruments and combines multiple elements from these instruments, most notably guitar and percussion, into an innovative and revolutionary way of playing the cello. He is broadly considered a pioneer in exploring the versatility of the instrument. In addition to his cello prowess he is an award-winning composer, arranger, and entertainer. He has toured the globe performing his works.
In 2011, Steven joined "The Piano Guys" and now enjoys confusing everyone that wonders why a cellist is called a "piano guy." Whenever he goes to the airport and checks in with his multiple cello cases he inevitably is asked, "Hey, what band are you in?" … [awkward silence].
Despite this perplexity, Steven couldn't be happier using everything God has given him to write music and produce videos with The Piano Guys. Nearly every sound you hear as you listen to TPG's music was created by a wood, carbon fiber, steel, or electric cello – often modified from its typical state or tuning. To date, he has invented dozens of cello textures that have never before been heard – the sound of a trombone or an oboe, a Chinese fiddle, an Indian sitar, a saxophone, a kick drum, a snare drum, a timpani…Steven has spent countless hours creating sounds that are familiar, but completely unique – and all with a signature cello-continuity.
Most importantly, Steven subscribes to Johann Sebastian Bach's mantra: music is for the Glory of God and for the enlivening of the soul. He also believes that, as Beethoven once said, "Music is the electrical soil in which the spirit lives, thinks and invents." His performances are an incomparable mix of soaring melodies, infectious rhythm, and laughter. He doesn't take himself too seriously and insists that no musician should. He draws his inspiration from a firm belief in a loving God, two incredible parents that have sacrificed so much to offer him the opportunities he enjoys today, and most of all an amazing wife and four cute-as-can-be children.
Jon Schmidt
Paul Cardall
Peter Breinholt
Russ Dixon
Ryan Shupe
Marshall McDonald
David Tolk
Cherie Call
Colors
Eclipse
Jenny Frogley
Alex Boye
Jesse Clark Funk
Jim Funk
Julie De Azevedo
Katherine Nelson
Kenneth Cope
Kirby Herybourne
Nancy Hansen
Sam Payne
Michael Hicks
Enoch Train
Tyler Castleton
Chad Neff
Darin Southam
Albums Steven Sharp Nelson Appears On:
The Christmas Box
Miracles
The Looking Glass
Hymns
Primary Worship
Live
Faithful
Songs of Praise
JON SCHMIDT:
Winter Serenade
Hymns Without Words
Bonus Tracks
The Piano Guys
The Piano Guys 2
PETER BRIENHOLT:
Songs About the Great Divide
Heartland
Deep Summer
Live
Noel
Live
DAVID TOLK:
Mendham
Memory Road
Sacred
Holiday
MARSHALL MCDONALD:
Sunday Morning Light
His Light Divine
Christmas Oranges
Christmas Dreams
Hymns for the Sabbath
Our Savior's Love
I Am a Child of God
STEELE CROSWHITE:
Anything
STEPHANIE SMITH:
Sidewalk
Pictures
SAM PAYNE:
Project
Coming Just to Go
ANGELA HANNAN:
One Mind, One Heart
VARIOUS ARTISTS:
FM100 Hits
EFY Albums
Film Scores and Compositions Include:
Farewell
Supplication
Max's Attic
The Spanish Trail Suite
Aspiration
AFRICA
The River
Restoration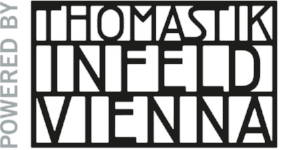 Steven Sharp Nelson proudly plays Versum and Spiracore strings by Thomastik-Infeld Vienna.