We created the TPG All Access Pass because we wanted a way to interact and form deeper connections with you. By joining you get exclusive access to The Piano Guys!
TPG All Access Pass Features:
 - All your TPG bonuses and exclusive benefits in ONE place under ONE login
- Membership in a Private Facebook Group for TPG All Access Pass Members and us only
 - BONUS: FREE VIP Soundcheck Pass
Private Facebook Community
20% Off Savings Year-Round
More Simplicity. More Connectivity. More Tomfoolery!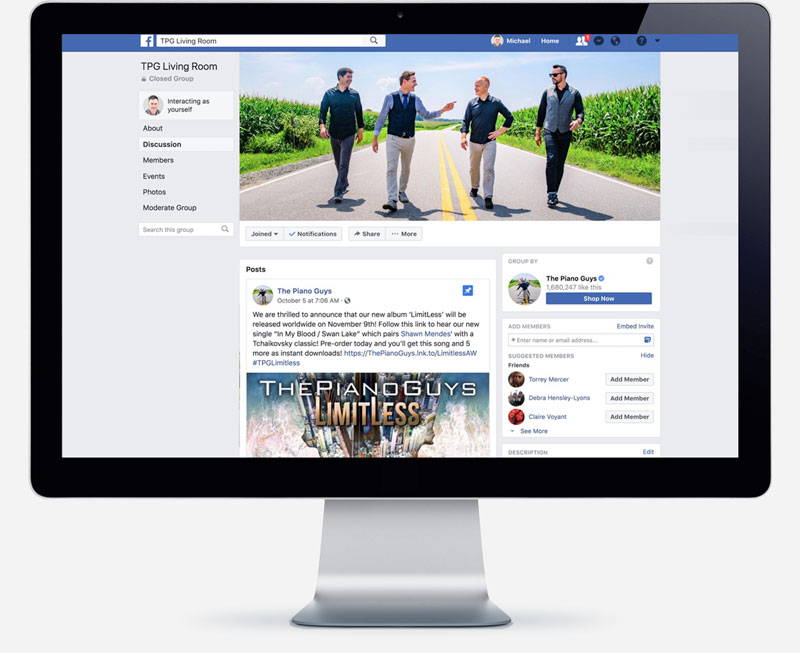 Finally! A place to actually interact!
We started the TPG All Access Pass as a way to interact with you. That's why we've ADDED this new feature: A private Facebook Group for All Access Pass holders only! We want a place where each of the four of us as individuals can interact with each of you on a more personal level and build real connections. This Facebook group will offer us the ability to live chat, throw out opinion polls, respond to your comments, and so much more.
TPG All Access is all about connecting with you.

We love connecting with you in person - and the more, the better! As part of this pass you will receive an exclusive code that allows you to select a VIP Soundcheck Pass to a concert for FREE. And there's no expiration. Use it wherever you like, whenever you like. We'll see YOU in Soundcheck!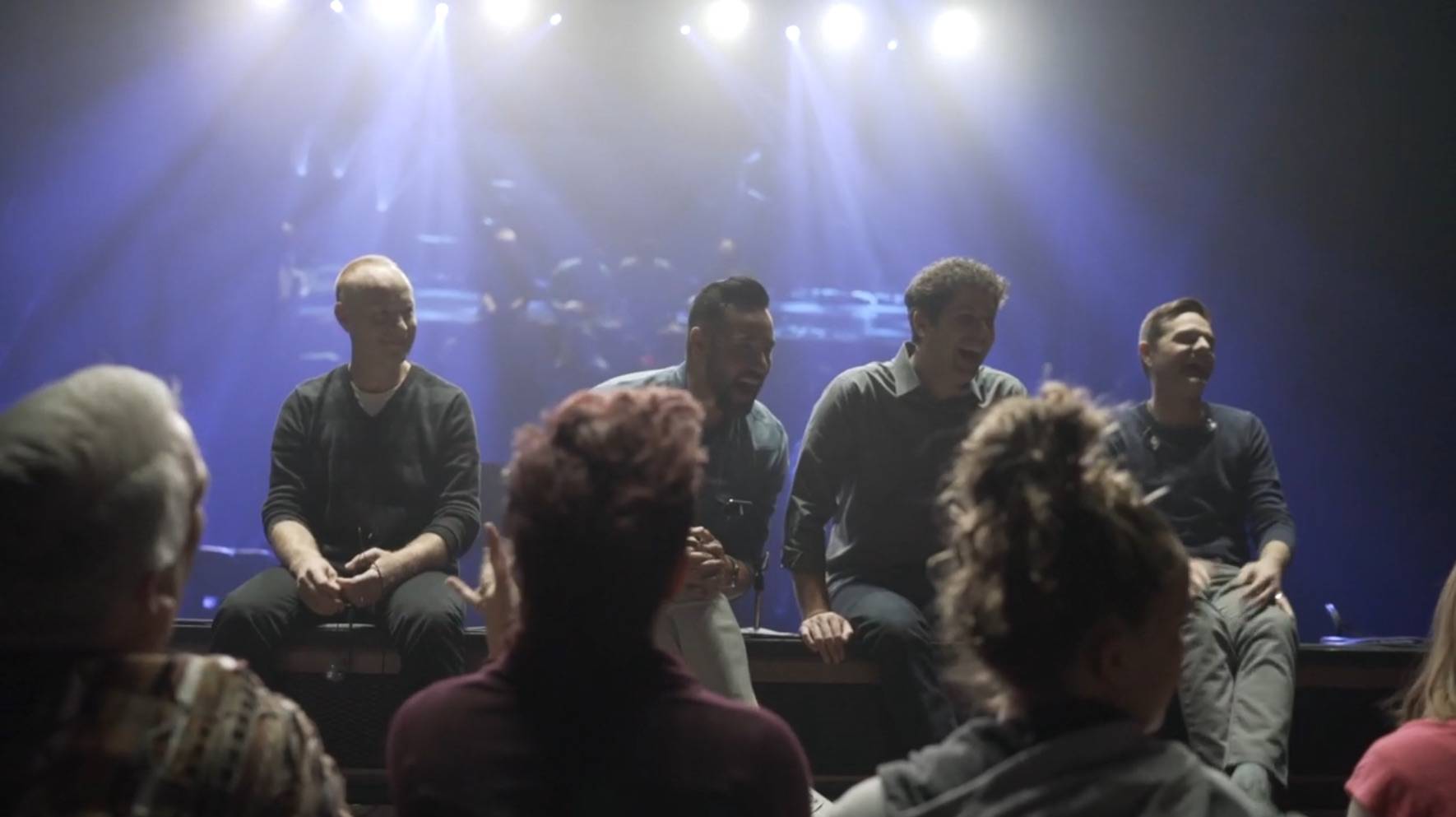 "Okay...I'm not in the bat cave, I'm in HEAVEN! Thanks Guys! You never ever fail your fans, and we Love you for it!!"
Diane Wiley
"This was awesome :) Exactly the kind of content I signed up for. Thank you guys!!"
Rayden Vaughan Montes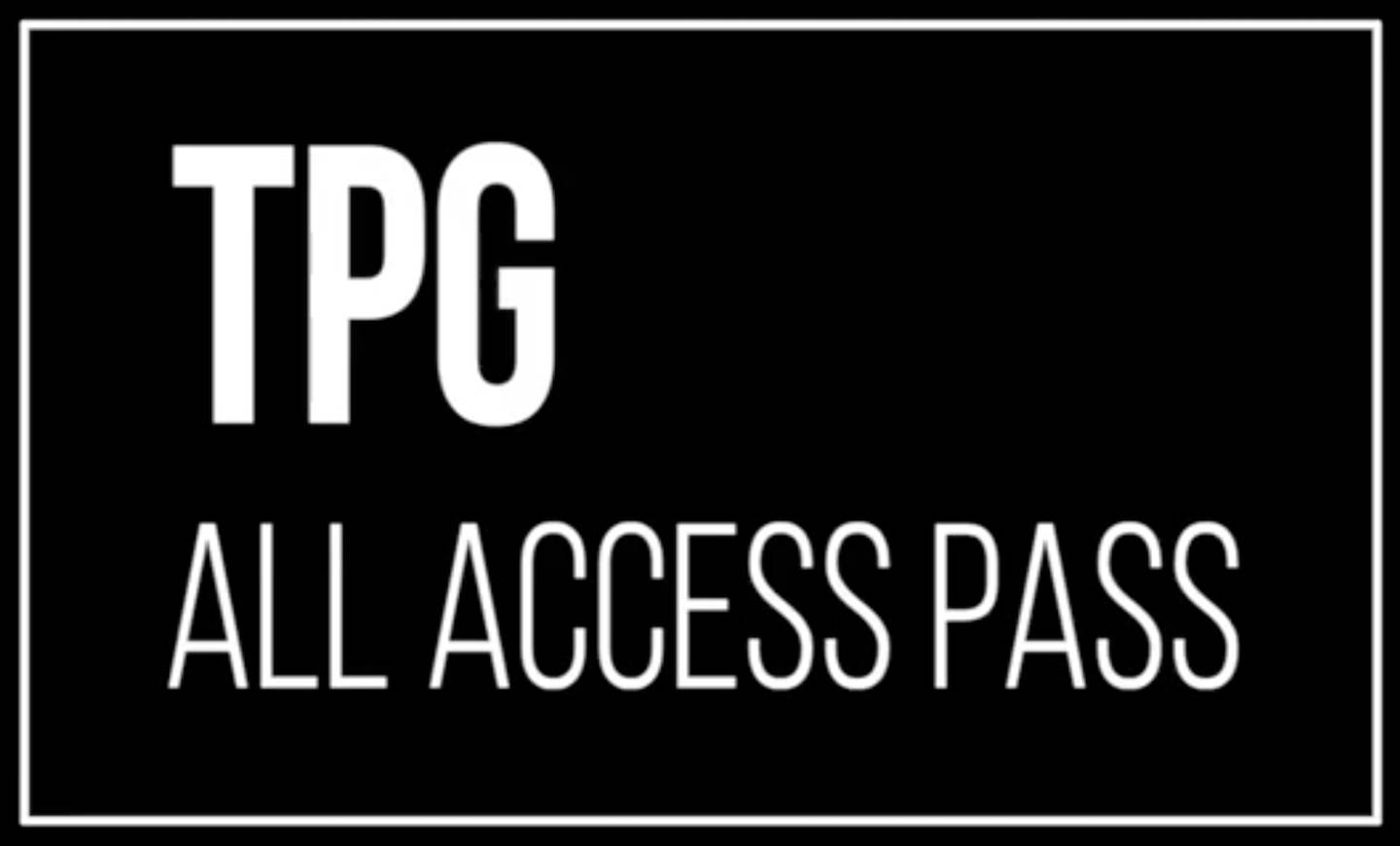 Exclusive Facebook Group where the four of us and YOU can interact!

BONUS!! Get 20% off our in store year-round!

One FREE Soundcheck Pass for the show of your choice!

ACCESS Behind the Scenes Videos available ONLY to pass holders

Watch new video features like "The Piano Guys - LIVE at Red Rocks"

Watch our NEW music videos 24 hours before anyone else!
Billed Annually
Ready to get acquainted? Join now to get your All Access Pass!