The TPG Living Room is transitioning!  We're consolidating the TPG Living Room with the new and improved thepianoguys.com! This gives you one login to everything TPG. For the same annual price, get all the great benefits of the TPG Living room plus: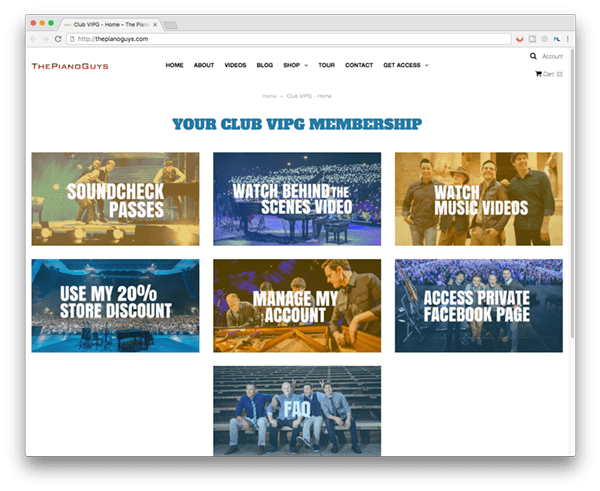 TPG Living Room Members receive:
Access to the exclusive Club VIPG Facebook Group.

Access Behind the Scenes Videos and TPG Moments, exclusively in the TPG Living Room

Get early access to our NEW music videos before anyone else!

Get Early Access to Concert Tickets

20% off purchases in the TPG Store all year!

One login for everything TPG!